Thanks to its privileged position between the Brenta Dolomites group and the Paganella-Monte Gazza massif, the Altopiano della Paganella offers hikers and trekking aficionados a wide range of excursions.

Get your hiking boots ready, because we are going into the mountains! There are lots and lots of beautiful, panoramic hikes in the Dolomites. The Brenta group in particular offers some of the most amazing and rewarding hikes to be had in northern Italy. From Molveno, we advise taking the lift up to the Pradel plateau and reach the first true mountain refuge, la Montanara. If you are staying in Andalo, you could reach the same starting point either by going to Molveno and then up, or getting to Pradel via the Valbiole route. Another starting point for reaching some of the most famous destinations in the Brenta group is the Croz dell'Altissimo refuge, likewise above Molveno.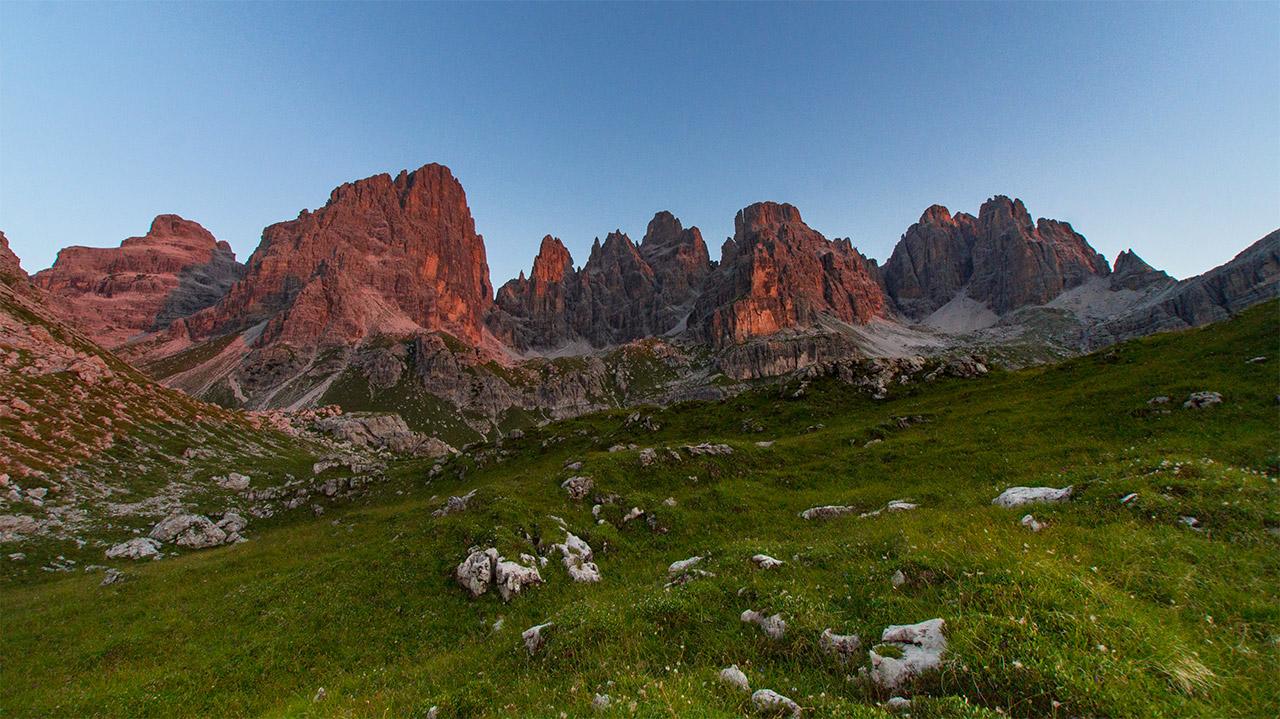 From the former, we absolutely recommend reaching the top of the Croz dell'Altissimo, the massif towering above Molveno, whose shining cross can be seen glimmering from the lake on a sunny day. An adventurous hiker could then keep on going, reach Cima Sophia in a mere matter of minutes, and still have Cima Lasteri and the Piz Galin in clear view, taunting.

Starting from the Croz dell'Altissimo refuge instead, the route we recommend is a bit longer and more tiring, but satisfying none the less. We are talking about reaching Rifugio Pedrotti, 2495 meters above sea level. It is a taxing hike, but there are intermediate stops toi help the adventurous hikers. You will reach Rifugio Selvata first, where you will find the last true shade before the top, so we recommend a rest; later, and much higher, sits the former Rifugio Massodi, now closed: take the time to check out the view! The last leg is the most adverse, but don't give up! A cold beer and even more routes and ferratas are waiting at the top!




These are just a couple of the routes that criscross the Brenta group, and some of the most accessible, difficulty wise. Check out this link to discover even more hikes!

I wasn't joking, get your hiking boots ready!