Much like a jewel, Molveno lake is set in a ring of stone, the peaks of the Gruppo di Brenta reflecting in its clear, deep blue waters. An inspiration for poets and travelers in the past, it is now famous around the world.
Not Just Relax
Winner of prestigious awards for both the purity of its waters, and its great beauty, it is circled by 12 hectares of grass lawn beach. Along with three playgrounds, beach volley field and tennis courts, it is ideal for both families and relax-seekers.

Near or around the beach, a course of mini-golf, boat rental area and a pump-track to learn the basics of mtb. Endless possibilities for water-sports, from canoeing to wind-surfing, to stand-up paddling. The round the lake trail, recently reworked, is ideal for a run or mtb warm-up.

Next to the lake, a huge swimming pool area caters to adults and kids alike: an olympionic size pool to swim and train, and a dedicated pool for kids, with water slides, inflatables and playground.


Fun Facts and Trivia
Molveno lake was formed over 4000 years ago after a landslide closed the valley off, forcing the river to fill it. It is with its 120 meters the deepest lake in Trentino, excluding the part of Lake Garda part belonging to Trentino.

In the 1950, lake Molveno was emptied and turned in an hidroelectric reserve, powering the Santa Massenza electric station. To counterbalance the outtake, water is brought in from the Brenta and Adamello groups.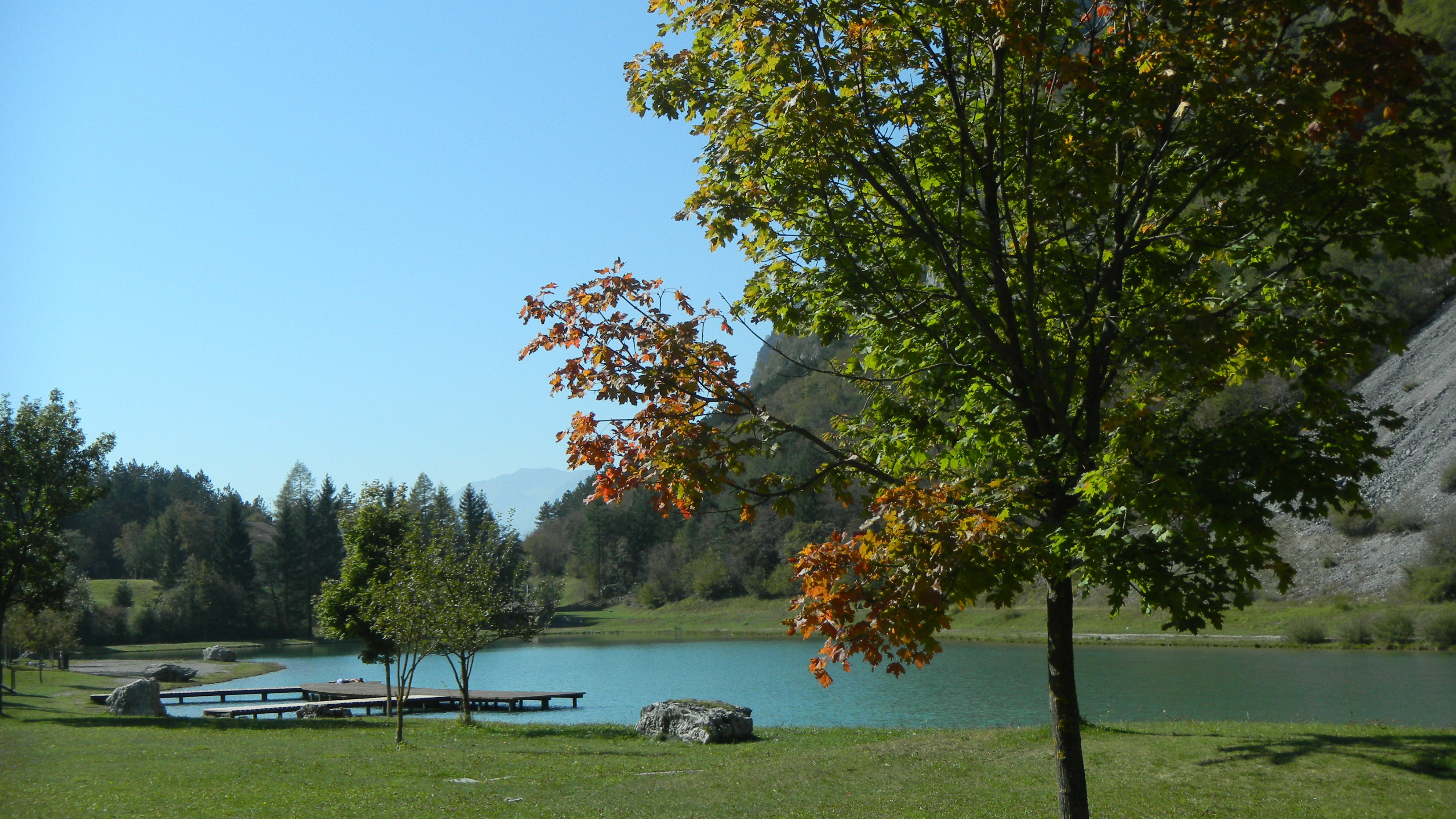 Next to Lake Molveno, lies the much smaller Lake Nembia. Once a natural lake, it was dried up after the 1950 and only restored recently. Take the time to see it, and take a bath in its clear cold water!

See you on the beach!